Become a Young Philanthropist

This is an exciting opportunity for younger supporters to engage with The Royal Ballet School and witness the training of some of the most talented young ballet dancers.
This initiative has been created to provide younger supporters with the opportunity to engage with the School and collectively support one of the students' projects.
In its first year, the Young Philanthropists sponsored the staging of a contemporary ballet called Pulse which was a highlight of the 2019 Summer Performances.
In 2020 the group supported a unique choreographic project which took place during lockdown. Under the direction of international choreographer, Didy Veldman, over 100 dancers from six top international schools created a choreographic film which was premiered at World Ballet School Day. The Young Philanthropists enjoyed zooming into some of the rehearsals.
Young Philanthropists pledge £500 a year or £41.66 per month (£400/£33.33 with Gift Aid) and receive:
Invitations to watch the students in class
The opportunity to witness the creation of their chosen project
Invitations to Royal Ballet School events throughout the year
Priority booking for the Summer Performances at Opera Holland Park and the Royal Opera House
Encore – the School's termly e-newsletter
Grateful acknowledgment on the School's website and in its Annual Review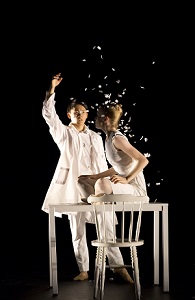 The Young Philanthropists is a rewarding place to start your philanthropy and support some of the world's most exciting young dancers. To accommodate the busy schedule of younger supporters, the School aims to arrange opportunities to watch class early in the day and on Saturday mornings. We welcome members' input into the shaping this programme and providing feedback on their experience.
If you would like to join the Young Philanthropists or have any questions, please contact:
Sophie Hartley – Fundraiser
[email protected]
+44 20 7845 7073